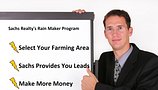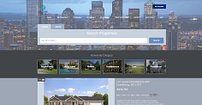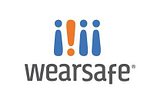 Every agent receives their individual, customizable website with IDX property search and robust CRM. Import contacts and automate drip email campaigns, prioritize leads, send home values, neighborhood reports and so much more with this robust platform.
Landing pages are designed to force generate leads. Create compelling messages to utilize social media campaigns. For your prospects to see the infomation, they must first enter their information you require. This service can cost agents up to $100.00 per month. At Sachs Realty, this is just another great feature you'll enjoy to maximize your business.
Sachs Realty is serious about agents having more listings. That's why we are the industry's leader for listing tools. Every client receives our Gold Listing Package - Free! This is a huge advantage for Sachs Realty's agents. All listing clients receive: Interactive Floor Plans, Professional Photography, Custom Color Brochures, Social Media Circulation and Boosts, 24/7 Information Lead Generation and so much more! Once again, NO COST to you or the client!
Sachs Realty will partner with the agent or client when you want the latest in listing technologies. In addition to the FREE Gold Listing Package, we will contribute to the costs to enhance the property's listing potential with Materport 3-D Interactive as well as Drone Video and Aerial Photography.
We care about your safety! Sachs Realty provides every Realtor with Wear Safe panic button with a 24/7 call center service to alert authorities shall you ever feel like you're endangered.
Additional benefits include: business cards, signs and riders, DotLoop premium, BaseCamp, Centralized Showing and so much more - all at no cost to you!
Contact us now for a confidential interview.
Ok, everyone likes a little rain, agreed? Sachs Realty will subsidize your workflow and income with quaified lead generation. Just pick your residential farming area and we'll do the rest to provide you valid buyer and seller leads in that area. Rainmaker leads are shared with the company at a 60/40 split.
Sachs Realty understands the importance of cash-flow. When you settle a residential transaction and submit your case sheet with checks prior to 2:00pm, your money is settled into you ACH account at midnight. That's what we call Instapay!
For every agent you bring into Sachs Realty as your Mentee, you'll earn 1% on what they earn in commission. This additional commission is not deducted from the Mentee. It's strictly paid from Sachs Realty. You must remain an active licensee of Sachs Realty to remain entitled to this program.
Recruiting Agents for your Mentoring Program also earns you a bonus commission of $1500.00 per agent you recruit to Sachs Realty!
The best agents are the most trained and most knowledgable! We invest in you so you have the skills to perform at your very best. Every other week, we have an exciting 2 hour training for you to stay on top of new regulations, technology trends, what's hot now, and more. We will also make sure you have your continuing education credits with timely classes - no charge, just for being a Sachs Realty agent!

Centralized Showing
Service (CSS)
Sachs Realty supports listings! Every agent receives CSS. Listings are easier to show with increased feedback for showings on your listings, ehanced communication with your sellers, CSS is open 51% longer than standard real estate office, manage showings online 24|7|365 with Showings.com, increase exposure for your listings, receive instant notifications of showings on your listings via email and/or text messaging, utilize email announcements' to notify showing agents of changes to your listing, customized reports with your picture, call one number to schedule multiple appointments, reschedule and cancel appointments, and so much more!
You're a smart agent. Agents always know how to calculate commissions. Do the math. Some Brokers plans are 70/30 and charge you fees for everything, others are 100% commission, charging costly fees and you're on your own! Add up your fees, costs of running your business and your revenue. Did you earn your potential? Sachs Realty gives you the most for less, and provides you the management and tools to run your business more productively.
70/30 and Full-Commission Programs
Customized Website
with IDX and CRM